Who we are
Momentum Logistics is a fully integrated third-party logistics provider, offering a complete suite of supply chain management solutions including transportation, freight forwarding, warehousing, logistics cities, and container services.
Launched in 2008 to enhance Gulftainer's service offering, the company now has operations spanning the Middle East, with operational headquarters located at the Sharjah Inland Container Depot (SICD).
The firm's continued focus on developing its five divisions :
Freight Forwarding
Inland Transportation
Logistics Cities
Container Services
Contract Logistics
Offering an asset portfolio has created an opportunity to identify and target specific business sectors and customers, increasing retention levels and revenues. With this strategy, Momentum directed its attention toward exploiting the regional trade environment and expanding its transportation, warehousing facilities, and specialized logistics service offerings.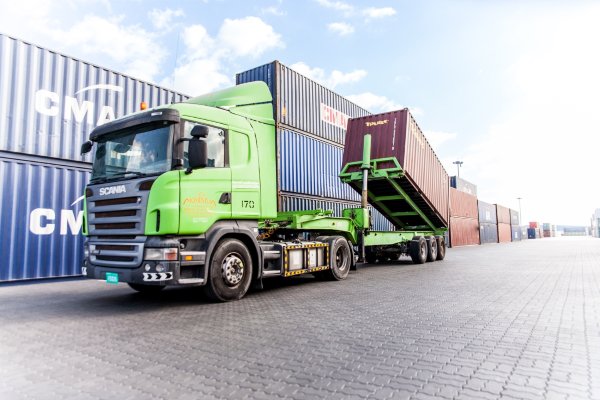 Momentum launched a program of diversifying its customer portfolio to be less 'port-centric' and carried out a transport fleet replacement program. The increased customer base created a higher demand for contractual business.
Momentum also introduced new, and bespoke, products and services for each of its divisions, increasing the business volumes from both existing and new customers. Among its most successful bespoke projects were the Sharjah Air Bridge (SAB) and the Sharjah Land Bridge (SLB) product which demonstrated the value and opportunity in leveraging the combination of all Momentum's business unit services.
Over the next five years, Momentum will capitalize on the growth in consumerism, rapid industrialization, and the greater focus of governments in the Middle East logistics developing industry legislation, by using its strong and unique asset base. This includes Oman's development of logistics as a key driver to economic diversity and Saudi Arabia's substantial industrialization program which will demand modern logistics solutions.
Momentum has invested heavily in improving its operational structure and processes for greater stakeholder value through the following actions:

Continues to roll out its fleet replacement program, introducing modern fuel-efficient vehicles. The fleet now comprises 100 commercial vehicles and 240 multipurpose trailers, deployed at multiple depots to optimize utilization.
Leveraged its market share by introducing superior IT platforms to its operations, including a Global Positioning System and an online booking feature. Another project currently being developed is an Electronic Data Interchange, which when launched will interface with customer platforms to ensure timely access to accurate cargo information.
Operated at 100 percent warehouse occupancy at SICD (300,000 square feet) and developed further breakbulk cargo solutions at the Bonded Open Storage at SICD (1,000,000 square feet).
Leveraged its agency agreements with refrigerated spare part manufacturers (Carrier, Thermo King, Starcool and Daikin) to penetrate the spare part sales and warranty repairs market within the Middle East.