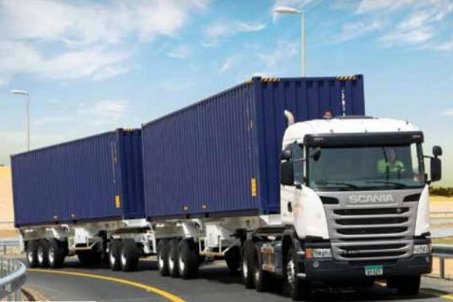 Momentum's transportation divisions have been setting the pace for cost-effective and safe inland  transport and distribution for more than 40 years in the United Arab Emirates under the Gulftainer banner. This has been achieved by ensuring that our customer is always our priority. The company's vehicle fleet has grown to be one of the largest trucking operations in the region, distinctive in their pristine green livery.
This scalability means we can offer first-class service, at affordable rates.
We are an asset-based company, meaning that we operate our own trucks and trailers fleet. This ensures that we keep control of the quality of our service through the use of modern equipment from well-recognised brands, whilst applying emphasis on improving road safety standards in the region.
Regular preventative maintenance planning and on-going driver development courses ensure schedules are adhered to, and cargoes are delivered on time. 
Momentum transport regularly carries out major project movements in the region involving heavy lifts and out of gauge cargo.