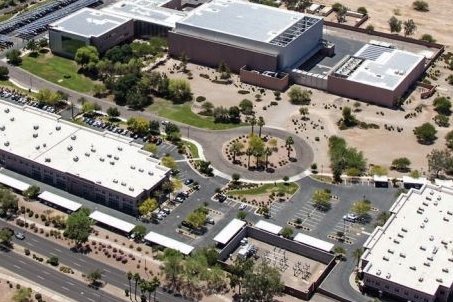 Momentum's Logistics Centre division is responsible for the management of the Sharjah Inland Container Depot (SICD), Al Sajaa International Logistics Centre and Umm Qasr Logistics Centre in Umm Qasr port Iraq.
The inaugural Logistics Centre located at the Sharjah Inland Container Depot was opened in 2004. Logistic centres are strategically situated directly on arterial roads in close proximity to the main industrial areas in the local region.
Providing a suite of cargo handling, storage and transport capabilities, Logistics Centres are aimed at becoming a reliable and integral part of our customer's supply chains. The one-stop logistics centre allows our customers to enhance their supply chains by routing cargo through facilities that have a complete range of easily accessible and cost-efficient logistic services.
Services offered include:
• Container storage for dry, refrigerated, out-of-gauge and hazardous cargos.
• Warehousing ranging from small industrial units to larger regional distribution centres.
• Open storage areas to handle, rework and store all types of break-bulk cargos including automotive, machinery, pipe, oil and gas, and project cargos.
• Material handling equipment from three-ton forklifts to large loaded container handling machines.
• Inbound and onward services including freight solutions, customs brokerage, distribution, and transport services all available onsite.
• Container services stations for inspections, repairs, sales, leasing, fabrication and cargo devices.
• Value-added services with customs, municipality, weighbridge and visitor services all on site.
SIIP (Saja'a Industrial Investment Park)
The creation of Saja'a Industrial Investment Park (SIIP), a 750,000-square-meter site located in Al Saja'a, Sharjah, is a continued effort to developing logistic cities throughout the Middle East. The international logistics centre will be Momentum's flagship project and will house warehouses, distribution centres, a transportation park, a container freight station, a container repair workshop, offices, personnel accommodation blocks, a mosque, and a food court. Ideally positioned to connect to all three of Sharjah's seaports, airports and free zones, SIIP is expected to become the focal point to unite road and rail modes of transport linking with Momentum's parent company, Gulftainer's terminal operations, creating a truly integrated multimodal logistics facility.
For more details, please click here.
Sharjah Inland Container Depot
The Sharjah Inland Container Depot (SICD) was opened in 2004. Situated on the edge of Sharjah city next to the Dubai border and between the outer Dubai bypass road and the Emirates highway with easy access to the Sharjah industrial areas and direct links to the East Coast and other industrial areas of the UAE. All Sharjah and Northern Emirates containers from Khorfakkan Container Terminal can be received at, and distributed from, SICD.
The facility contains offices, warehousing, L.C.L (Less-than-Container-Load) facilities, workshops, and a container repair station. The depot covers an area of 150,000 square meters and currently holds up to 18,000 TEU's and 200 reefer points. The facility also boasts customs and health services on site.
At the SICD, we offer over 300,000 square feet of secure, insulated warehousing across 35 units. An additional warehouse space of 85,000 square feet is currently under construction for completion in 2019.
Umm Qasr Logistics Centre
The Umm Qasr Logistics Centre (UQLC), an area of 750,000 sqm, has been developed just to the north of Umm Qasr Port and is ideally placed to provide an extension to the terminals at the Port. It is a fully integrated logistics centre with facilities to enable value-adding services like verification, packaging, labeling and other such services.
We offer open yard space for break-bulk cargo, container storage and services, as well as covered warehousing space, which is climate controlled and of the highest standard.
UQLC has direct access to the main Basrah – Umm Qasr Road and is placed to take advantage of all the opportunities arising from the impending boom in the Oil and Gas sector. With bonded facilities, in-house Customs, life support systems, and professional security, customers will be able to enjoy bespoke services in a professional environment.